Introducing brand new editing tools that will stimulate your creative side
Talented storytellers are responsible for the majority of the most compelling videos on TikTok. These storytellers convey their originality with each cut, clip, and transition in the films they create, which range from expertly edited recipes to instructional and everyday vlogs.
TikTok has introduced a variety of new creation and editing tools in order to broaden the scope of what users are able to accomplish with material on the platform. People are now able to have more creative freedom, share richer tales, and bring their content ideas to life across formats with their newly released editing tools, which are now available in the United States as well as the majority of areas across the world.
Effective narrative made possible by improved editing tools
Within the creation flow of TikTok, the improved editing tools allow you to effortlessly alter clips, sounds, graphics, and text in a new editing environment. This is all part of the TikTok experience. You will have the ability to:
Clips can be edited by stacking them, trimming them, and splitting them up.
Sounds can be edited by cutting, trimming, and adjusting their lengths.
Text can now be edited and positioned with greater ease, and its duration, as well as its position, can be modified.
Put on the overlays: In order to create a picture-in-picture (or video-in-video) stack, add photo and video overlays.
Adjust video speed: You can either speed up or slow down the tempo of the video snippets.
Frame content: You can rotate individual segments or zoom in and out of the frame as needed.
Include some sound effects.

We are enthusiastic to see how an improved editing experience will empower narrative, make video creation more natural and accessible, and ultimately make it far simpler to produce high-quality content than it has ever been before.
Use the Photo Mode to convey your creativity.
Photo Mode is a new carousel format that is available on mobile for photo content. It is great for sharing high-quality images on TikTok and was launched in response to the fact that certain users would rather not express themselves through the use of videos. In Photo Mode, you will have the ability to create and publish carousel posts, which are collections of still photographs that are automatically shown one after the other. You have the option of adding music as a soundtrack to the photographs, which users can then swipe through at their own leisure.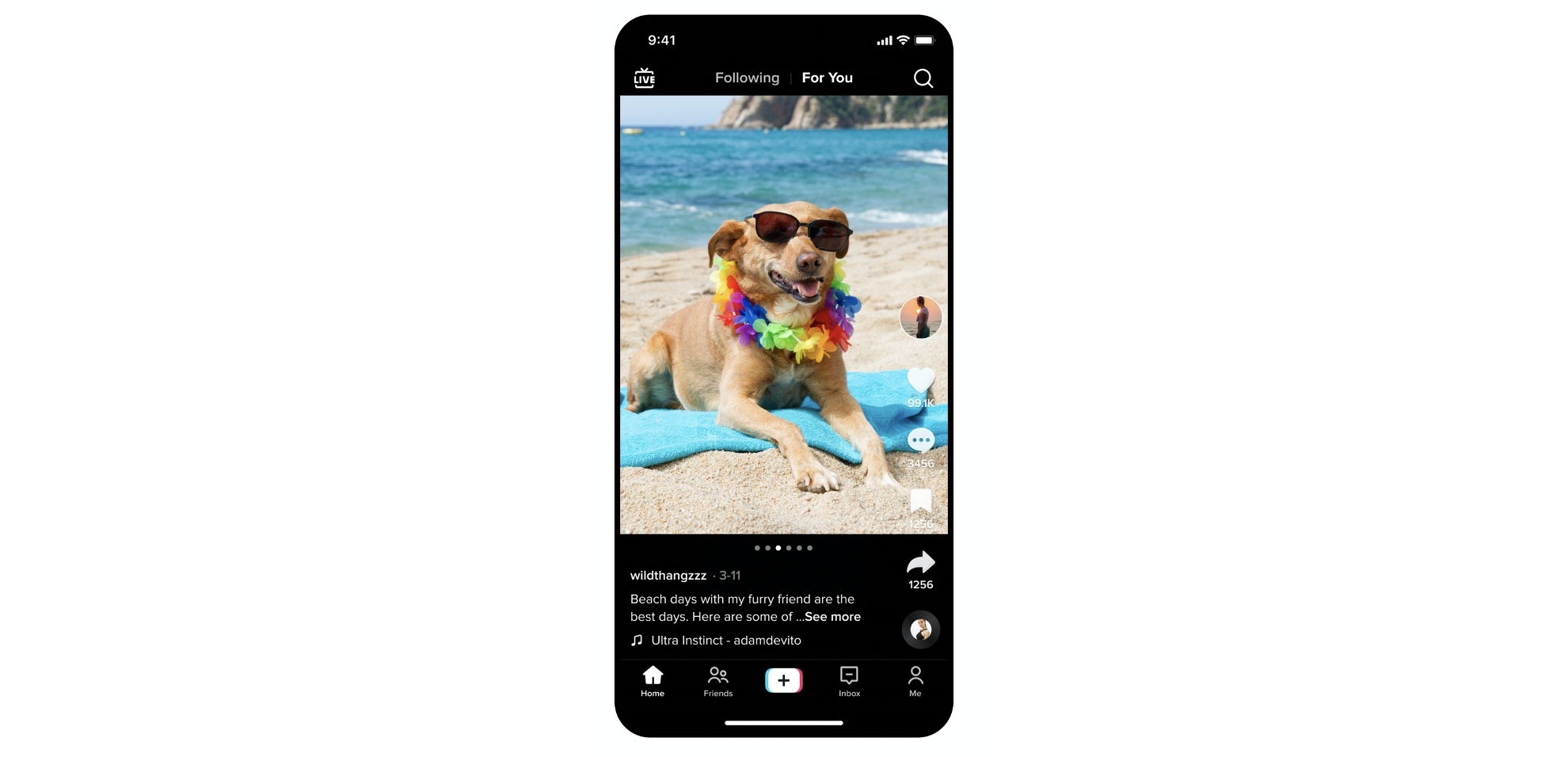 Share longer descriptions
It is no secret that TikTok is becoming more of a search engine everyday, which in my opinion is why you are now able to add longer descriptions to your videos, with each post supporting a maximum of 2,200 characters.